Business on the Frontlines looks back at 10 years of seeking to bring about peace through business.
A decade ago, Viva Bartkus, associate professor of Management & Organization at Mendoza, launched the Notre Dame MBA course Business on the Frontlines (BOTFL) with a unique vision: to examine how to harness the dynamics of business to rebuild war-torn societies as a means of bringing about peace.
BOTFL teams study a problem presented by an outside partner, such as an international humanitarian organization or multinational corporation. In the spring, they fan out across the world to conduct fieldwork, meeting with everyone from government leaders to street vendors.

Here's a look back at a few of the milestones.
CHALLENGES
By one estimate, thousands now earn livelihoods as a result of BOTFL projects in the field. Here are a few of the diverse challenges that BOTFL teams have tackled:
AGRICULTURE is often the key industry in developing countries, but challenges abound.

EDUCATION, especially of women, is a thorny problem due to long-held prejudices and scarce resources.

ENERGY is critical to development, but a reliable electricity grid often doesn't exist.

EMPLOYMENT — a steady job offering a living wage — is foundational to building a stable society.

HEALTH AND NUTRITION are global concerns affecting millions, now and for generations to come.
40 PROJECTS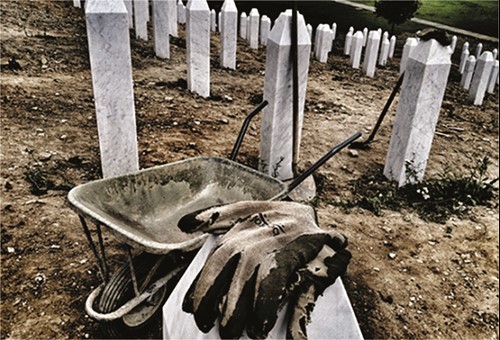 The BOTFL projects suggest that business represents a significant untapped resource to build security. 
Leading scholars have shown how poverty and hopelessness create the underlying conditions for conflict, while economic growth diminishes the threat of war. Business provides an inherent stabilizing force:
Large-scale economic activity absorbs disenfranchised young men who may otherwise gravitate toward violence in the absence of other viable opportunities.
Thriving businesses and markets provide the opportunity to build networks, norms and trust among members of previously warring tribes, and ethnic and religious groups.
Business provides the safe haven to develop social capital among members of different communities, which provides the glue to hold societies together when the triggers of violence occur.
20+ REGIONS & COUNTRIES
Conflict can take many forms — decades-long wars, sudden uprisings, drug-related gang violence, even natural disasters such as earthquakes and tsunamis. But one commonality is that conflict almost always destroys business activity along with a stable society. And it can be a long climb back to peace.
BOTFL has traveled the world over, sometimes visiting multiple locations in the same country, to develop recommendations for partners about generating business to address complex problems in conflict's wake.
Locations include: Bolivia, Bosnia, Brazil, Cambodia, Colombia, East Timor, Egypt, Ethiopia, Ghana, Guatemala, Honduras, Indonesia, Kenya, Kiribati, Lebanon, Lesotho, Nicaragua, Palestine, the Philippines, Rwanda, Senegal, Sierra Leone, Sri Lanka, South Africa and Uganda.
RECOGNITIONS
210 BOTFL Alumni
From Mendoza, the Law School, Kroc Institute for International Peace Studies, the College of Science:
41 attended a BOTFL retreat

15 return every year to coach departing teams

8 serve as team advisers
WHEN REAL LIFE BREAKS OUT WHILE TEAMS ARE IN COUNTRY
2009
Russia shuts off natural gas supplies resulting in no heat with temps ranging below zero in Bosnia.

Hezbollah shoots rockets into northern Israel, which retaliated with bombing while the team was in Lebanon.
2011
2012
2014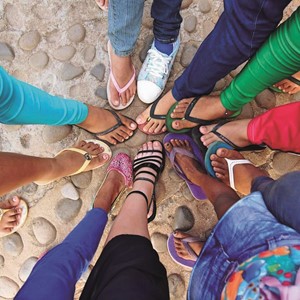 3 CARDINAL RULES OF BOTFL
Everyone comes home safely.

Through working with their partners, students learn that service is a privilege.

Together, the faculty, alums and partners create a journey of discovery for the students.
BOTFL I
BOSNIA: CRS PARTNER
In the early 1990s, Bosnia and Herzegovina were torn apart by conflict, ethnic cleansing and genocide. When BOTFL visited in 2009, unemployment was extremely high, even though the population was relatively well educated. The team developed a business incubator concept that involved mentoring, matching foreign direct investment with startup owners and providing basic business courses. Since 2010, hundreds of people have been employed in multiple business incubator spaces across Bosnia, bolstering the hope that the concept can serve as a model for future development.
BOTFL IV
GUATEMALA: BISHOP OF ZACAPA PARTNER
Zacapa is a poverty-stricken area with a high rate of childhood malnutrition. It also is a main thoroughfare for drug traffickers. Monsignor Rossolini, the bishop of Zacapa, launched cooperatives for small-hold farmers, including a coffee processing plant, but cash flow remained a problem. BOTFL advised renting out the drying patio to other coffee growers, which helped the cooperate stave off bankruptcy. The co-op ultimately closed when Rossolini departed two years later to become the bishop of Quiché.
BOTFL IX
THE PHILIPPINES: WORLD VISION PARTNER
Child labor is widely accepted in Mindanao, involving as many as 2,000 children ages 5-12 in just three municipalities. Officials often refused to recognize the problem. BOTFL positioned the strategy as addressing education and drug prevention, developing a tool to identify vulnerable families, determining program funding sources and creating a playbook for stakeholder support.
BOTFL X
BRAZIL: THE AMAZONAS FOUNDATION PARTNER
Pirarucu is a fish found in remote Amazonian rivers. It's also giant — up to 10 feet long and 500 pounds. The Amazonas Foundation wants to get the fish to market to give indigenous communities extra income and discourage rainforest destruction. How do you transport fresh fish along a route that involves a five-day boat trip? Stay tuned.
PARTNERS
Catholic Relief Services, World Vision, Accenture, Newmont Mining, General Electric, Bosco Uganda, Bridges to Prosperity, Building Tomorrow, Child's Cup Full, Darzah, Fundaçāo Amazonas Sustentável, Fundación Ideas, Para La Paz, Church of Jesus Christ of Latter-day Saints, MercyCorps, Newmont Mining, Sri Lanka Unites, Touching Tiny Lives
FIND OUT MORE
www.facebook.com/BusinessOnTheFrontlines