If you could ban immediately one modern invention (defined loosely), what would it be?
Donna Vu, (ITM '16):

Netflix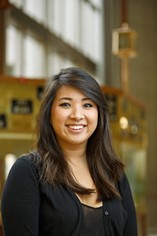 Netflix is an easy, convenient way for people to watch TV shows and movies whenever they want. As a college student, my time is limited and I enjoy the flexibility I have with streaming service.
It would be interesting to see what affect a Netflix ban would have on college students, including myself. My predictions are either a dramatic increase in productivity or a total loss of sanity.
I don't think Netflix is necessarily a bad thing. It's just something many young people indulge in weekly — if not daily. I think it would be interesting to see a world without Netflix.
John F. Manion, Secretary (ND '56): Cell Phones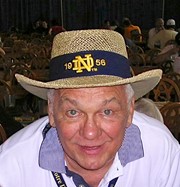 Fifty years ago, I drove 50,000-60,000 miles a year in my Impala, listening peacefully to the dulcet tones of "Arthur Godfrey and His Friends" on CBS Radio. No interruptions; I could formulate my day's presentations in the calm of the auto doing 65 mph and all was well with the world.
That being the case, it could be stated that I have, in fact, banned the cell phone in my world. Don't misunderstand, I'm not against the Internet and all the neat stuff that allows a plethora of accomplishments never before achieved until the personal computer became part of my life. I can't imagine anything I would need or want to do that must be done on a cell phone. I like to think I'm somewhat in charge of my own life, and the stress that comes from that demanding little thing … I don't need it.
Elizabeth Tuleja, Associate Teaching Professor of Management: Texting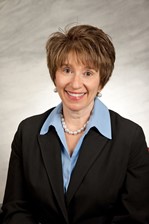 What's with the constant texting anyway? Today, I passed five consecutive people on the sidewalk, and they each had their heads down, thumbs furiously punching away. It was a glorious day with sunshine, blue skies and puffy white clouds. The cool breeze was invigorating and its sweet smell filled my lungs.
This makes me ponder the poem "Aurora Leigh" by Elizabeth Barrett Browning: Earth is crammed with heaven. And every common bush afire with God. But only [s]he who sees takes off [her] his shoes. The rest sit around it and pluck blackberries.