Weddings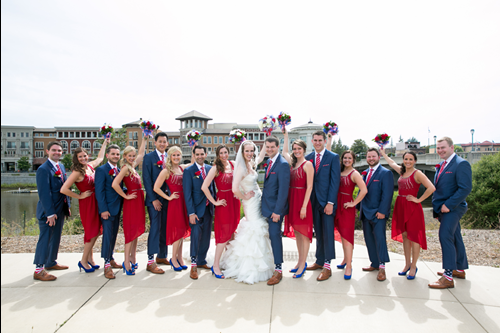 Betsy O'Neill (MSA '11, '10) married Garrett Busch (MBA '10, '09) at St. John the Baptist Catholic Church in Napa,Calif., followed by a night of dancing under the vineyard that is home to the winery that they run together, Trinitas Cellars, at the Meritage Resort in Napa.
The wedding party included several Domers: Bridget (O'Neill) Zand (MBA '08, '07), Eric Cherney ('06), Katie (Motto) DeMott (BBA MGTC10), Ann-Marie Woods ('10), Meghan Pearl (BBA ACCT '10), Alison Schilling (MBA '11, '10), James O'Neill (Class of '15), Patrick Seul ('06), Kevin May (MBA '10), and Thomas Le ('07).
The night concluded with the ND Victory March with the newlyweds and more than 50 of their fellow Domers singing the Alma Mater. Betsy and Garrett Busch are residing in Napa and will continue to run their family winery, Trinitas Cellars.